Old South Fabrics update
Hello Everyone,
Old South Fabrics hopes you're all staying warm. With all this cold weather, we thought it would be a great idea to list our Wool N Needle by Moda on sale! It sews like a dream and is oh so soft and warm. Feels like wool, but is 100% Cotton. I made 2 quilts pictured below and absolutely love Wool N Needle.
Click on the link to view our Wool N Needle:
http://www.oldsouthfabrics.com/shop/Fabric/Wool--Needle-II-by-Primitive-Gatherings-for-Moda.htm
Check out Old South Fabrics on Facebook. We are giving away 1 DOZEN FAT QUARTERS in "Surrounded by Love" by Moda. Winner will be announced February 14th. Please enter to win. If you haven't already, please "like" us on Facebook.
https://www.facebook.com/oldsouthfabrics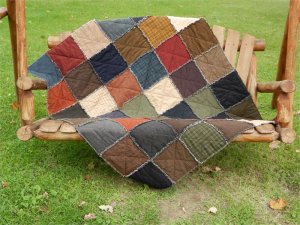 Wool N Needle and Boundary Water Flannel
Charm Packs by Holly Taylor
http://www.oldsouthfabrics.com/shop/Charm-Packs/p/Boundary-Water-Flannels--Charm-Pack--by-Moda-x1837067.htm

Pattern is City Blocks
http://www.oldsouthfabrics.com/shop/Patterns/Sweet-Janes/p/City-Blocks-x1876363.htm
Stay Warm,
Wanda & Gary
www.oldsouthfabrics.com